PENETRATION GRADE BITUMEN 60/70 for Road Construction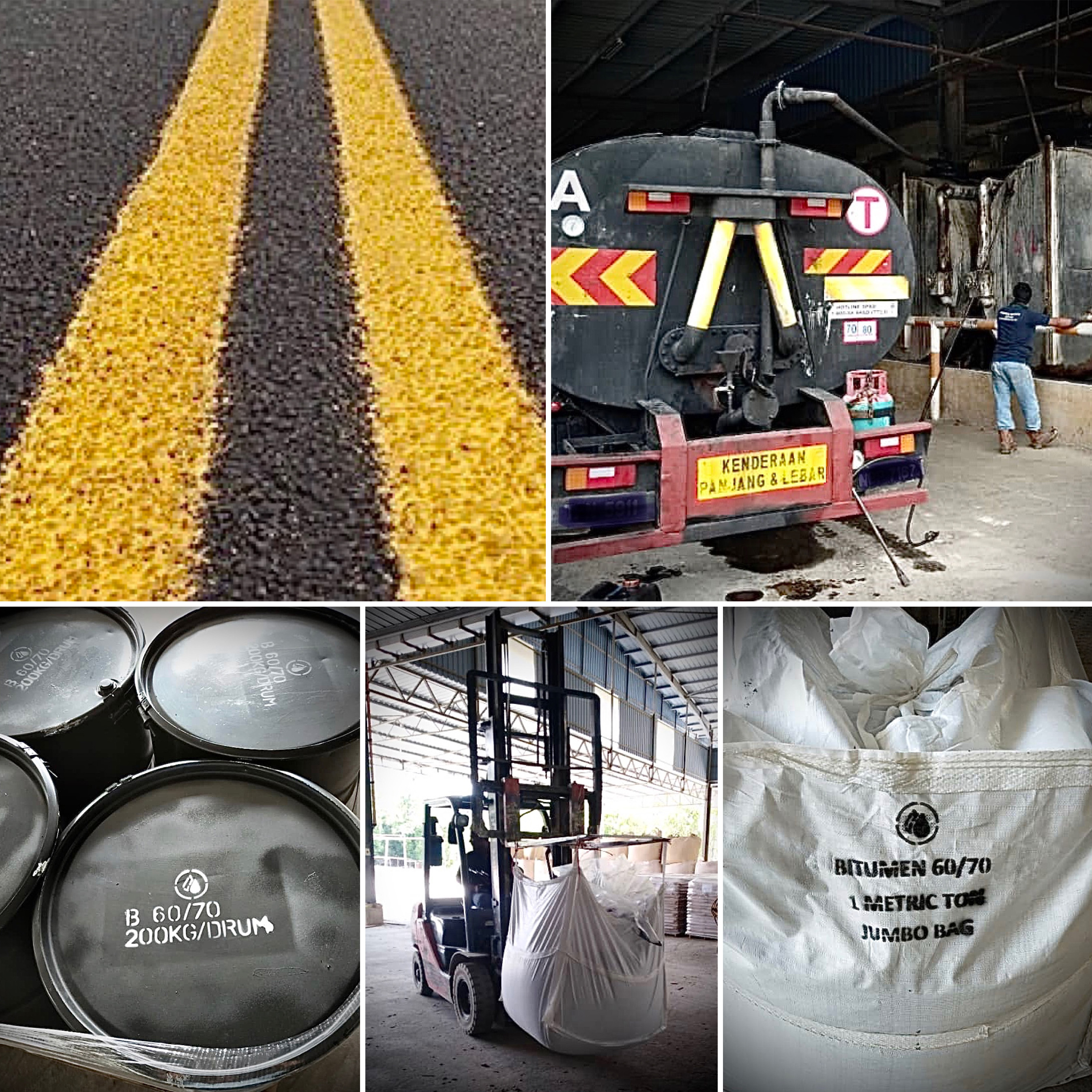 Penetration Grade Bitumen 60/70 is a standard bitumen grade mostly used as paving grade bitumen important for road construction and for the production of asphalt pavements with superior properties. It binds with the aggregates and create a unique cohesion and stability to the asphalt mix.
Packing:
In 200kg steel drums
In molten liquid form by bitumen tanker
In 1 Metric Ton Jumbo bag
POLYMER MODIFIED BITUMEN (PMB) for Road Construction
Polymer modified bitumen (PMB) is one of the specially designed and engineered bitumen grades that are used mainly in pavement, roads for heavy duty traffic and home roofing solutions to resist extreme weather conditions. PMB is penetration grade bitumen with added polymer to give extra strength, higher cohesiveness and resistance to fatigue, stripping and deformations, making it a favorable choice for infrastructure.
Grades Available:
PG46, PG52, PG58, PG64, PG70, PG76 & PG82
Packing:
In 200kg steel drums
In Bitutainers or ISO Tankers
BITUMEN EMULSION (CATIONIC) for Road Pavement Application
A liquid product in which a substantial amount of bitumen is entirely suspended in a finely divided condition in an aqueous medium by means of one or more suitable emulsifying agents. It is mainly used as Prime and Tack Coats during road pavements applications.
Grades Available:
RS-1K, RS-2K, MS-1K, MS-2K, SS-1K, K1-40
CRS-1, CRS-2, CMS-2, CMS-2H, CSS-1, CSS-1H
CUTBACK BITUMEN for Road Pavement Application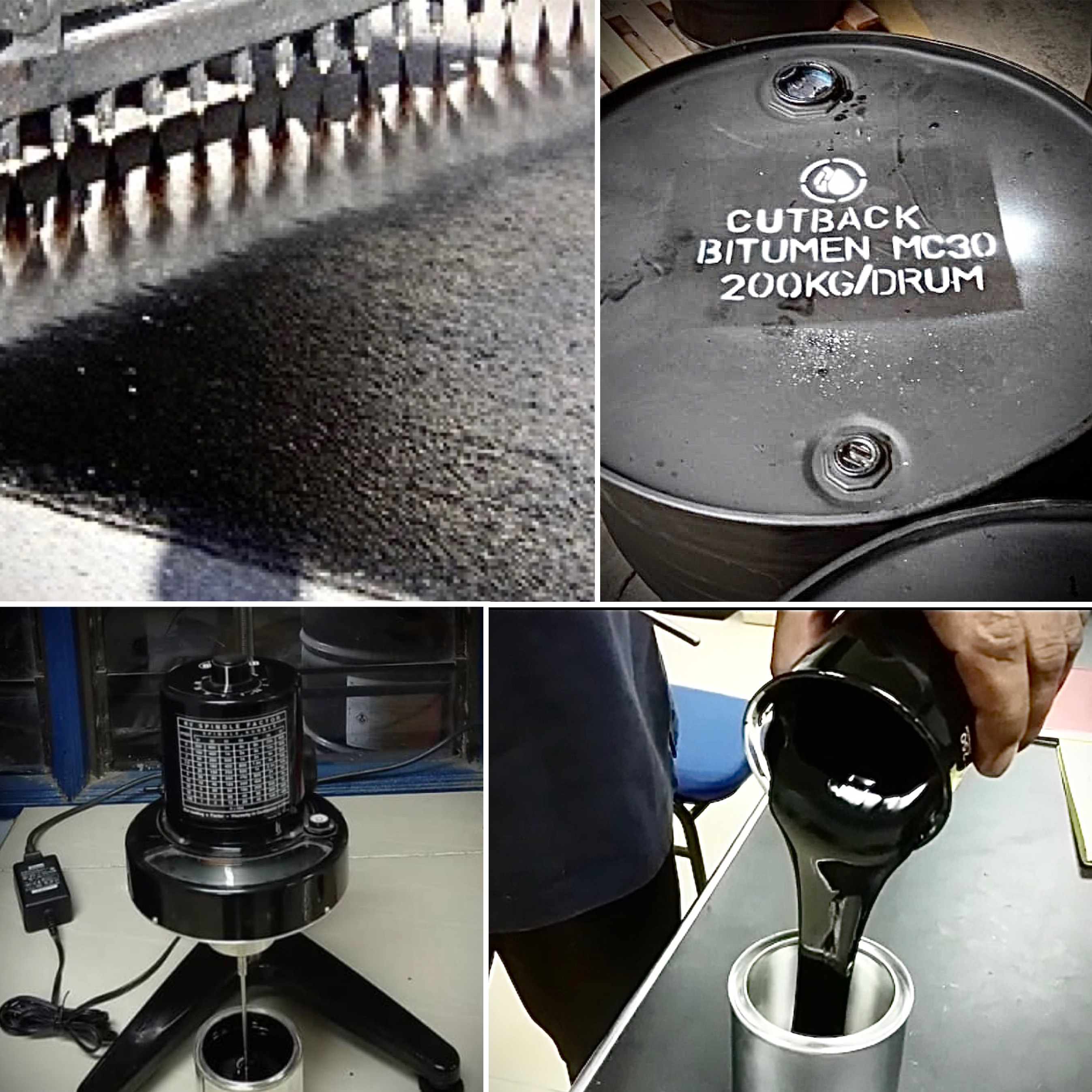 Cutback Bitumen is petroleum bitumen whose viscosity has been reduced by the addition of a suitable volatile diluent. It shall be homogeneous and shall not foam (as observed visually) when heated to application temperature. It is mainly used to lower the viscosity of bitumen during prime coating of the surface of road during pavement.
Grades Available are Medium Curing Type:
MC-30, MC-70, MC-250, MC-800, MC-3000
EASY-PATCH for DIY Potholes Patching
Easy-Patch is a Do-It-Yourself (DIY) method for repairing potholes or asphalt driveway. It is already mixed and applied cold because no heating is required. Just pour, patch and compact.
Grades Available:
EPN & EPH